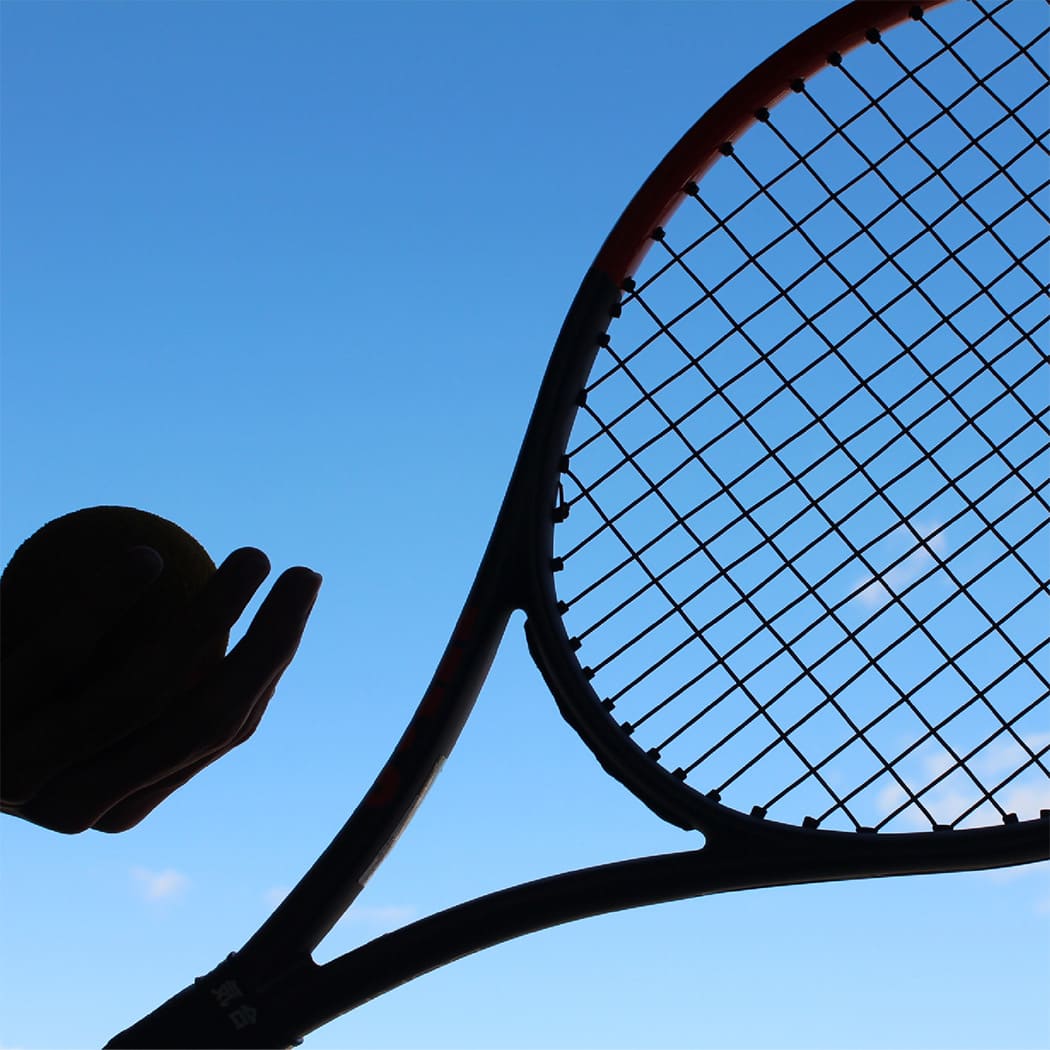 Backing sports
EM Systems' backing sports
efforts are posted.
EM Systems' thoughts on backing sports
Based on the desire to contribute to the health of citizens and becoming an indispensable company,
EM Systems is engaged in activities to contribute to society through business and by backing sports.
EM Systems ambassador


Kimiko Date

Based on the concept "Quality of Sports," Kimiko Date works to create quality sports environments and provide opportunities to play and become involved with sports, and we support her efforts in this regard.


We empathize with and provide our full support for the Lipovitan Presents Kimiko Date x YONEX PROJECT - Go for the GRAND SLAM, a junior athlete training project.
Tennis Academy
The Academy helps train pro tennis players actively pursuing their sport around the globe, and supports training facility operations.
Ai Love All Tennis Academy
The Academy was founded as a place to establish bases and train players in Hyogo to compete at the global level. Aiko Nakamura, a former athlete and Grand Slam player, and Kunio Koga, a former Grand Slam coach are globally experienced staff members who help train players at Japan's only tennis academy.
Activities
Representative
Aiko Nakamura

Nakamura ranked 47th in the world in singles, 64th in doubles (WTA), 2nd in singles and 3rd in doubles in Japan, has appeared in 16 consecutive Grand Slam finals, is a former Japan representative at the Fed Cup, and an All Japan Tennis Championships singles/mixed doubles champion.
As a tennis player representing Japan, Nakamura retired in 2012 after nearly 10 years of competition tours, starting the Academy in March 2020.

Coach
Kunio Koga

Koga ranked 23rd in singles and 28th in doubles in Japan.
Koga is a Japan Tennis Association certified S-level elite coach with 20 JOP Tournament wins. Until age 12 he received training in Japan, then went to study in the United States at age 13. After learning coaching techniques in the U.S. and playing tennis, he gained a wealth of experience as a tour coach.
Tennis players
We support players so that they can inspire others around the world through tennis.
Miharu Imanishi

Profile

Birthdate

May 20, 1992

Hometown

Ujitawaracho, Kyoto

Height

162 cm

Plays

Right-handed

Turned pro

April 1, 2013

Imanishi began playing tennis around age six. After winning the National High School Invitational Tournament singles, she took third place at the All Japan Junior under 18 singles and doubles. At one time, Imanishi worked while continuing to play tennis, winning in singles at the Mie International Tournament in 2011, placing in the singles best top eight at the All Japan Tennis Championships, winning in singles at the All Japan Indoor Tennis Championships in 2013, and finally becoming pro in April 2013.
Imanishi has won the singles, doubles, and mixed doubles at the All Japan Tennis Championships, the ITF singles a total of six times, and has played in the Grand Slam preliminaries five times. She ranked 187th in the WTA singles, and fourth in Japan singles.

Saki Imamura

Profile

Birthdate

April 16, 2002

Hometown

Kyoto

Height

170 cm

Plays

Right-handed

Turned pro

November 1, 2020

Imamura won the singles at the 2018 MUFG National Junior Tennis Tournament and the DUNLOP SRIXON All Japan Junior Tennis Championships '18 supported by NISSHINBO (under 16) tournaments. She places 86th in the ITF junior ranking, and turned pro in November 2011. She actively plays overseas and is currently aiming to play at the Grand Slam.